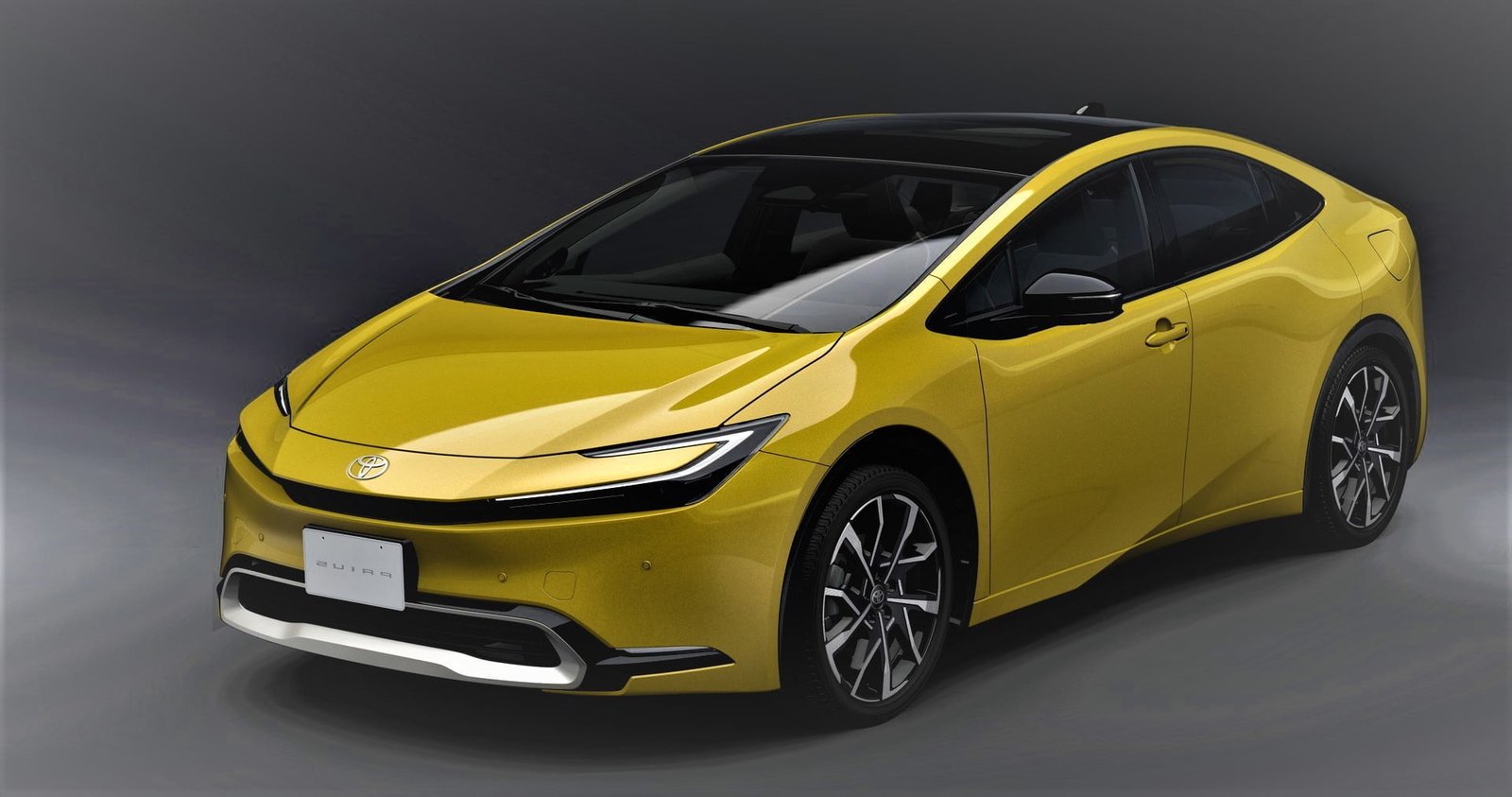 Although electric cars in this age are powerful.

And many people want to use it. They are heartbroken.

But with Toyota's intent as part of reducing global warming, hybrid cars are still a good answer.

This makes it easy for many people to access, rather than complicated, which is why the popular hybrid Toyota Prius is still battling in an era where many people may have overlooked it.
The 2023 Toyota Prius returns this year with the intention of giving everyone a contribution to reducing exhaust emissions that contributes to reducing global warming. It will be part of the Beyond zero code as Toyota intends to make it diverse and accessible to all.
Changes to the new Prius begin with a major design revamp. While Toyota still sticks to being a slick sedan with a higher coefficient of air friction than conventional cars.
The newly designed come to answer more questions for example, the 18 inch spoke wheels come together with an elegant and sporty body with a design direction that makes the car appear to have a low center of gravity. I don't look smart anymore.
The front end features a black front grille, low profile grille and front bumper, and adopts Hammer Head style, giving users a sporty feel. Like yesterday
In the cabin using a design concept called Island Architech Concept , this concept focuses on reducing stress in use. It provides passengers with ample usable space and a dashboard that shows the driver what they are doing so they focus better on driving.
Toyota Prius 2023
If you look carefully, the dial is very similar to the Toyota BZ4X, including the lighting system for the passenger atmosphere. It also works with the Toyota Safety Sense system called Illuminated Warning Light. The driver is more aware
Black and red design details arouse driving interest. Also including adding two interior colors so it doesn't look monotonous in the original way
powers
Toyota Prius 2023
In terms of driving, Toyota offers the 2023 Toyota Prius with its latest 2.0-liter hybrid engine that still comes with a parallel series hybrid system, with a maximum output of 193 horsepower, 1.6 times more than the previous model.
Including Toyota also introduced the new E-Four system which said that only the second engine in the back is more powerful. And not only the anti-skid system can also help uphill. Including helping to reduce the turning circle to be narrower as well
In the plug-in hybrid or PHEV version, the system also uses a 2.0-liter engine, but with more power, reaching 223 hp, capable of accelerating from 0 to 100 km / h in just 6.7 seconds.
As Toyota has improved in this version, most cars will use electric propulsion instead of motors. It also introduces a new mode called My Room Mode , in this mode users can sit down and turn on the air conditioner in the car at any time while waiting for the electric charge.
Also, a big improvement is moving the battery out of the luggage compartment. Come under the rear seat instead helps increase ease of use and increase driving balance to meet more needs as well.
New driving lift structure
Of course, another important point is to further improve the bodywork. Toyota Prius 2023 comes with a TNGA version 2 chassis, which increases the structural strength. Getting better too The front suspension mount is still the same as the MacPherson strut.
The back has been optimized to Double Wish bone to provide stability when driving straight and confident when driving through corners.
Inevitably on the last bit, Toyota introduces the new Toyota Safety Sense that uses a single front-mounted camera, there's also a camera inside the car and you can record everything while you're driving.