The 2021 Kia Sorento , a 7-

seater

 SUV from the land of kimchi

, has a complete facelift.

Modern luxury appearance with many functions is ready to show off the real car in March.
The official photo of the popular 3-row, 7-seater SUV from Dan Kimchi Automotive Brand, the 2021 Kia Sorento, the latest look. It was sold in Thailand for a while, and now the design looks from the outside in. It hopped into a family car that looks luxurious in every dimension and will be ready for the real car show at the 2020 Geneva Motor Show in March.
Kia Sorento 2021
The photo shows that the new Sorento differs from its close sister, the Hyundai Santa Fe XL, with a front grille in the shape of a tiger's nose. Continuously connected as one piece with 3 LED headlights on each side with daytime running lights in one
Looking to the side, you will find that the overall dimension of the car is greater by widening the wheelbase. It makes the car have a perfect proportion that attracts the eyes of the spectator . Along the rear of the glass, the C-Pillar has a silver chrome decorative trim that surrounds the window glass, meanwhile, the Sorento's buttstock fills in. With a vertical tail lamp divided into two parts. With the tailgate cover, which has a prominent dimension, it looks like a large spoiler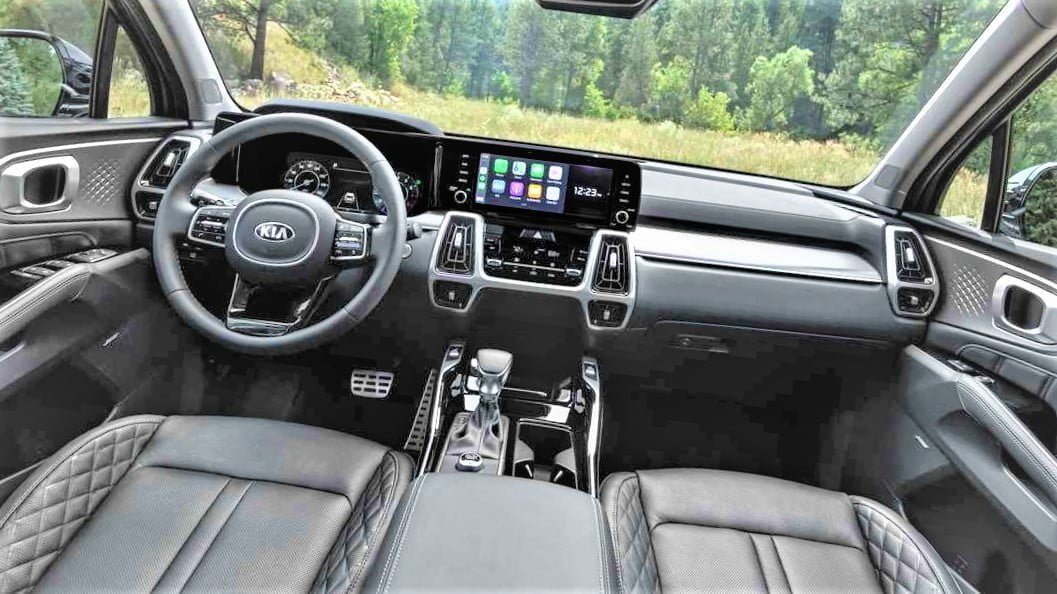 The interior design of the new Sorento is unique. The 12.3-inch information display in front of the driver is connected to the same level as the 10.2-inch infotainment screen in the center of the car. Looking down, you will find the automatic air conditioning control buttons. Together with the square vertical louvres that exude a fierce modern vibe in terms of gear shifting,
This can be done by rotating the middle between the front seats. The interior color scheme is two-tone
Kia hasn't announced any official details, such as engine variants or pricing, but the company is expected to offer an eco-friendly Eco Hybrid that will likely be paired with a 2.0-liter turbocharged petrol engine. Just like in the Kia Optima Hybrid.