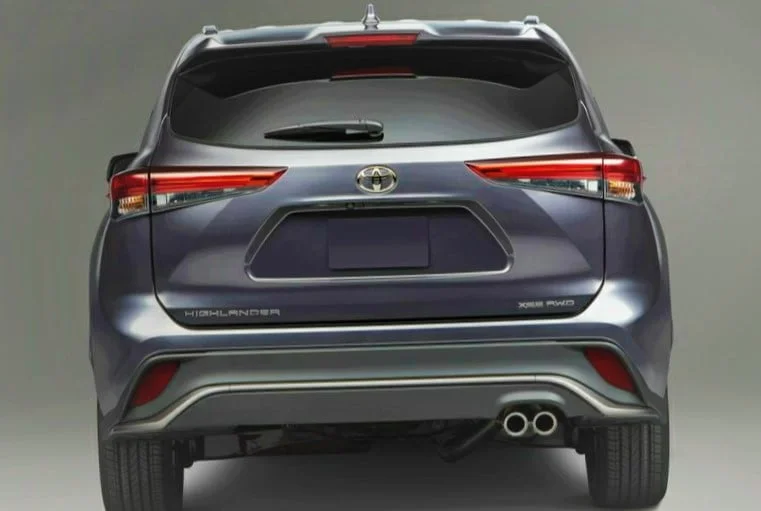 2020 Toyota Highlander XSE, a 3-row, 7-seater SUV, comes with a luxurious sporty look that differs from the regular trim, with the Mazda CX-9 competing in the United States.
The 3-row, 7-seat multi-purpose vehicle market has been popular with American families from the past to the present. By major players in the market of domestic cars such as Ford Explorer, from Asian cars such as Honda Pilot and Kia Telluride, and newer players such as Toyota Highlander XSE, a sub-model with a luxurious sporty appearance has been added as another option.
The Highlander XSE differs from the regular model by walking in the game with a luxurious look to satisfy customers who want style.  It comes in a luxurious sporty style that starts from the front with aggressive lines. With a hexagonal honeycomb front grille, below is a large air intake. And there's a coat of light paint at various points to make it darker, including the addition of a metallic wing.
Toyota Highlander XSE
Then add stuff to give this family SUV a sporty look. By wearing 20-inch alloy wheels, in silver and black all with front, side and rear skirts,
The top has a side mirror cover with a black roof rail. The tailpipe ends in a twin-tube with chrome finish.
The cab is decorated with carbon fiber materials in various parts. Seat upholstered in red and black leather as well as leather upholstery on the door panels in black and red with red stitching.  All of them give passengers a complete sporty feeling.
Power is still governed by the 3.5-liter V6 petrol engine that produces a maximum power of 299 horsepower and 356 Nm of torque, which is paired with an 8-speed automatic transmission with all-wheel drive that can send power to each wheel.
Furthermore, the suspension of this sports car has a new set of shock absorbers , springs, and rear stabilizer, which gives a tighter feel than the regular models. Including adjusting steering wheel response allows drivers to experience more road symptoms